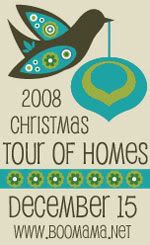 Welcome to our home! Sorry I am a little late getting this up, but Christmas has been keeping us busy. It's my favorite time of year and I tend to decorate a lot.
Come on in and make yourself at home.
This is our entry way and staircase when you first enter our home.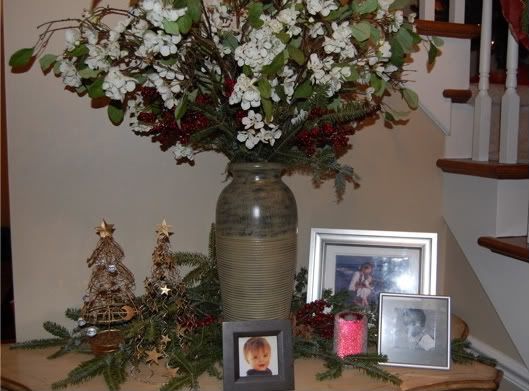 Here is a close up of one of our trees. This one is decorated in red and green fruits, balls and berries.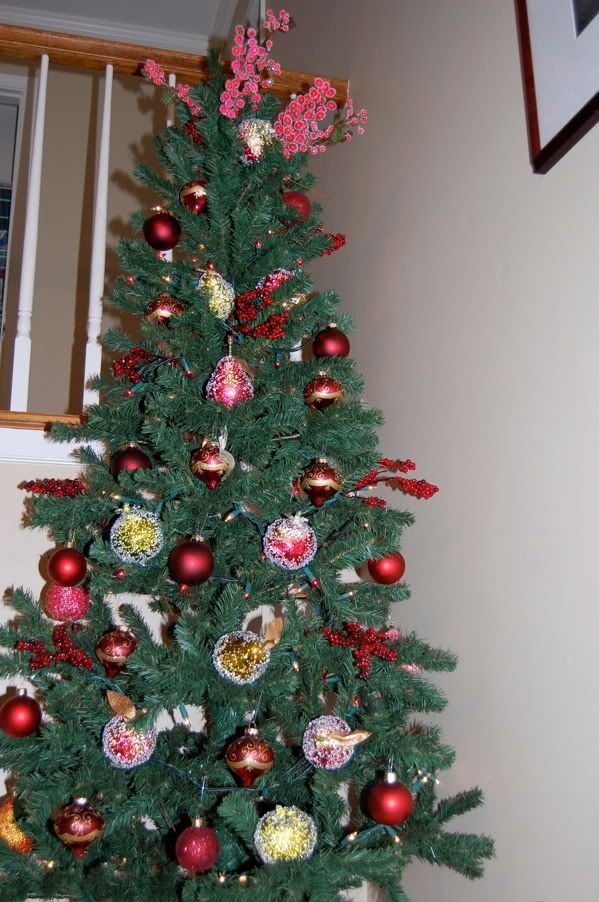 This is our mantle. Live greens with balls and berries and two new trees I got at Hobby Lobby this year.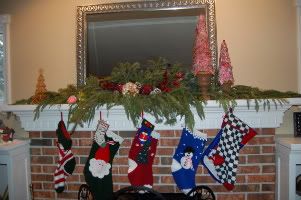 This is our beautiful Nativity set given to us as a wedding gift from close family friends.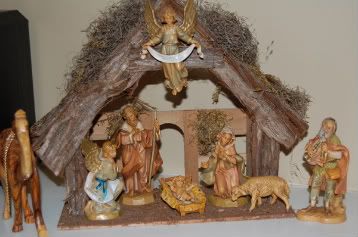 This was our dining room table ready for a party last weekend. You can see part of our silver tree in the background.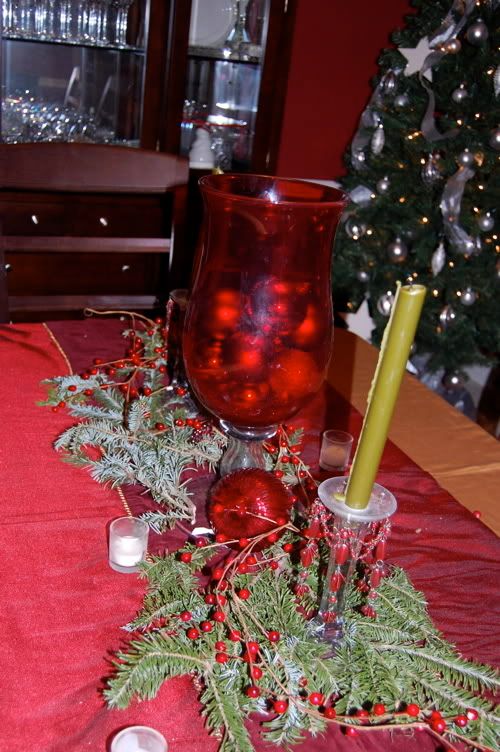 alt="Photobucket">
I took greenery and stuck it in my kitchen light and hung red balls with ribbon from the fixture.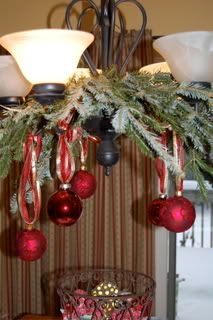 This is our main, family tree where we hang all our special family ornaments that we get each year from family, friends, godparents or purchase on vacation, etc.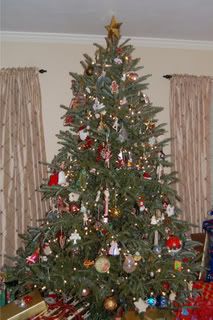 I tried something new this year with a "brown" tree in our basement. I loved these brown ornaments, especially the polk a dot ones, that I found.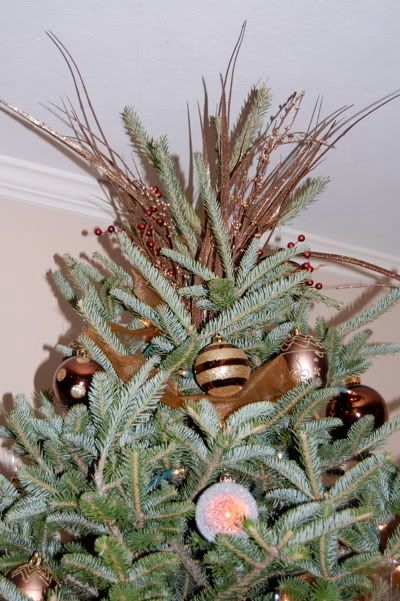 If you can't tell I love trees and collect them. Here are a few photos showing some of my trees.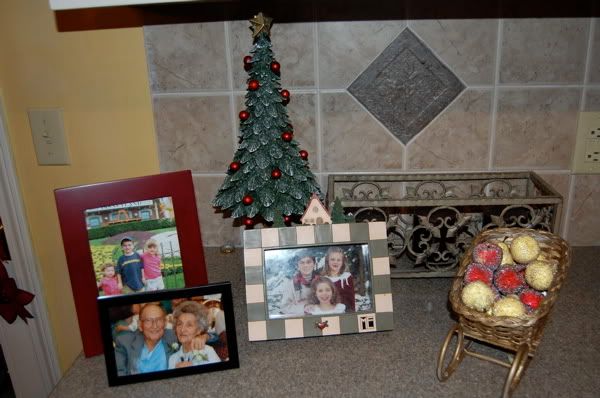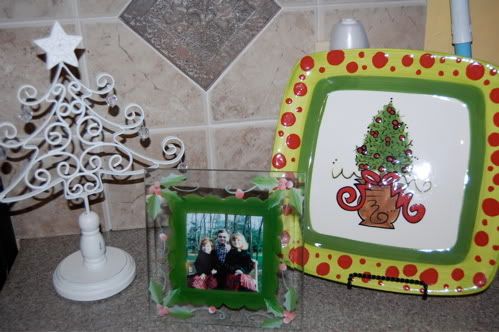 Thanks for stopping by. Merry Christmas!
Visit more beautiful and festive homes at: