I've been excited to participate in Boomama's Christmas Tour of Homes since I first read about it last year. I planned to be all ready with a post and pictures early in the day, but alas I barely made it on the 17th. However, I hope you stay and visit for a little bit anyway.
Welcome to our home. I love to decorate for Christmas. Here is our front door. Yes, complete with snow! Garland and wreath over the door, lit trees in pots, plus a larger wreath on the window above the door and on trees in the yard.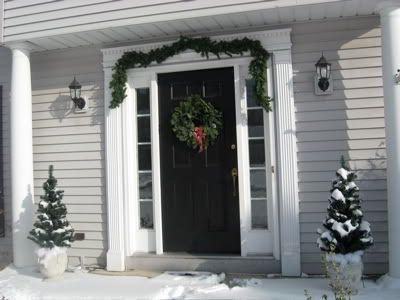 .
Here is what you see when you our entry our front door. There is some fresh greenery and berries and a few pieces of my tree collection on the table, along with a decorated sleigh. The staircase has greenery also and a red and gold tree is on the staircase landing.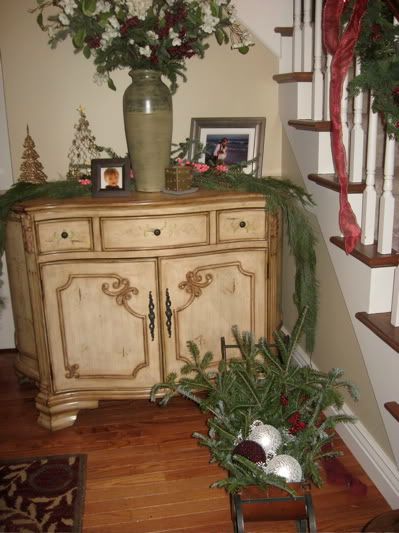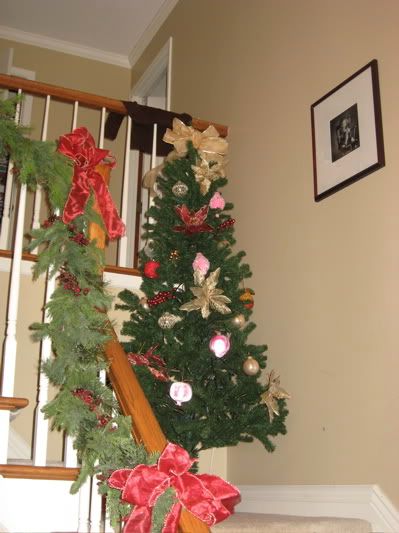 Here is our main tree in the living room. White lights and all our family ornaments. I love trees so we have 3! Also, I have a tree collection that I will show a few pieces of later.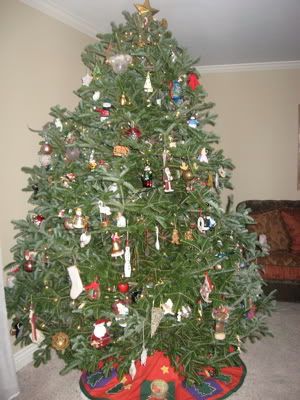 Our mantle with our stocking hung with care! I have a small village on the bookshelf to the left and my nativity set on the right. The nativity set was given to us as a wedding gift from long time family friends. I love it.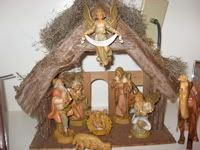 Here are a few pieces from my tree collection. I have about 16 different ones and usually get a new one every year.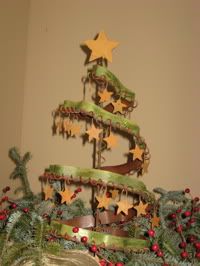 In our basement is the "silver tree."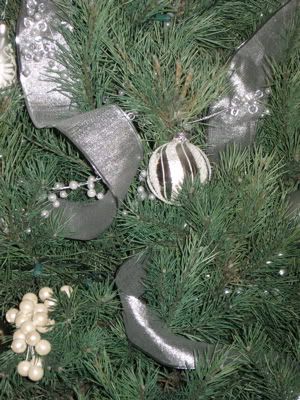 Going down to the basement we have some stocking garland. There are 25 small stockings and ever since we had our first child, the elves stick a little something in the stocking each day (usually candy, a pencil or a quarter).
Thanks for visiting our home and sharing the Christmas season with us. We wish you great tidings of joy and peace and happiness in the new year.